Our Team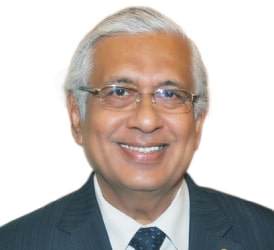 Mr. Virendra D. Sanghavi
Managing Director
Mr. Virendra D. Sanghavi is a Chemical Engineering Graduate from UDCT (now Institute of Chemical Technology) with over 48 years of experience in the design, development, construction, and operation of process plants in India and abroad. He has an exceptional track record in the industry, having worked with several Engineering, Lubricant, Petrochemical, and Pharmaceutical companies, including Merck Sharp & Dohme India Ltd., Lubrizol India Ltd., Aker Solution (Erstwhile Davy Power Gas), and Bhansali Engineering Polymers Ltd., where he has contributed substantially to their growth.
Mr. Sanghavi has also held positions of responsibility as a visiting lecturer at the Institute of Chemical Technology, Matunga, teaching piping engineering to third-year students, and as the Past President and on the Board of Governors of UDCT Alumni Association, and Honorary Treasurer of the Indian Institute of Chemical Engineers. He has received numerous awards for his excellent work, including the NOCIL Award for Excellence in Consultancy Services from the Indian Institute of Chemical Engineers, the Star SME Award sponsored by Business Today and YES Bank in 2010, and the CFBP "Jamnalal Bajaj Award" for 'Fair Business Practices' in 2014, which was presented to him by the Late Dr. APJ Abdul Kalam, former President of India. Recently, Mr. Sanghavi was also recognized in the list of India's Top 100 Great People Managers by the Great Manager Institute in association with Forbes India.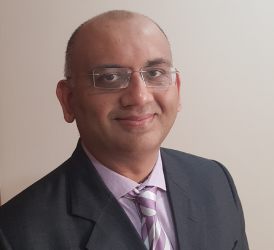 Mr. Jaydev V. Sanghavi
Executive Director
Jaydev V. Sanghavi, a Chemical Engineering graduate from Mumbai University, joined Aarvi Encon Ltd. in 1992 and currently serves as the Executive Director. With over 25 years of experience in sales, marketing, operations, and finance, Jaydev has played a crucial role in developing strategic business tie-ups and delivering several large and complex projects successfully. He also identified a niche business opportunity in project consulting of HR, which led to the establishment and expansion of the company's Manpower Division. Under his leadership, Aarvi Encon has become the largest Technical Staffing company in India with offices at major locations in India, Qatar, UAE, and Saudi Arabia.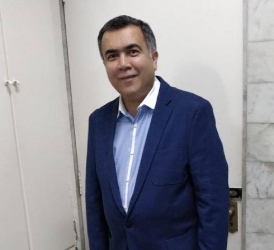 Mr. Devendra J. Shrimanker
Independent Director
Mr. Devendra J. Shrimanker is a Chartered Accountant with over 30 years of experience in taxation, accounting, auditing, and advisory services. He joined Aarvi's Board of Directors in 2017 and is also a partner at M/s. A.J. Shah & Company, Chartered Accountants in Mumbai. Mr. Shrimanker has advised various multinational corporations, public sector enterprises, listed companies, family-managed business groups, and high-net-worth individuals. He is a speaker at seminars and conducts training sessions on taxation, accounts, and finance for corporate groups. Mr. Shrimanker's professional experience includes direct taxes, tax planning advisory, corporate group review, tax compliance services, international taxation matters, audits, mergers, acquisitions, and valuations.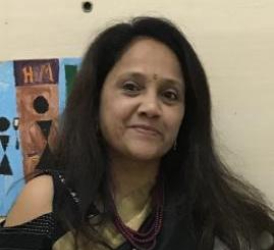 Mrs. Sonal N. Doshi
Independent Director
Mrs. Sonal N. Doshi is a highly experienced Solicitor with expertise in civil and corporate law since 1991. She has been an invaluable member of Aarvi's Board of Directors since 2017 and is passionate about women's empowerment, having authored a book on "Women and Law" translated into Marathi and Gujarati. Additionally, she serves on external committees for Larsen & Toubro Limited, L&T Infotech, ThyssenKrupp India Pvt Ltd, and Macleods Pharmaceuticals Ltd to address complaints under the Sexual Harassment of Women at Workplace Act, 2013. Mrs. Doshi is also a frequent speaker on the topics of women's rights and testamentary laws.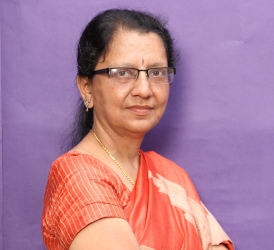 Dr. Padma Devarajan
Independent Director
Dr. Padma V. Devarajan is a distinguished Professor in Pharmacy with extensive experience in research and teaching. She is the Head of the Department of Pharmaceutical Sciences and Technology at the Institute of Chemical Technology (ICT), Mumbai. Dr. Devarajan is a renowned consultant to national and international Pharmaceutical and Allied Industry and serves on the advisory board of several Pharmaceutical Companies. She has also held several important positions such as Board Member, Member of the Board of Scientific Advisors, and Chair of the Young Scientist Mentor Protégé Subcommittee of the Controlled Release Society Inc., USA. Additionally, she has also chaired the Outstanding Paper Award Committee for Drug Development and Translational Research.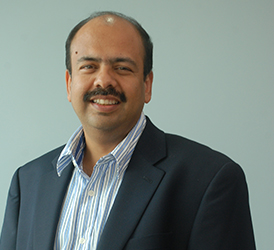 Mr. Sharad Sanghi
Independent Director
Mr. Sharad Sanghi is the founder, Managing Director, and CEO of Netmagic, a leading Managed Hosting and Cloud Service Provider in India. With over 20 years of experience, Mr. Sanghi is a pioneer in the Indian cloud computing space and has led Netmagic through successful VC funding rounds with Nexus Venture Partners, Fidelity, Cisco Systems, and Nokia Growth Partners. He also oversaw the acquisition of Netmagic's majority stake by NTT Communication Japan in 2012, a first in the Indian data center market. Mr. Sanghi is known for his customer-focused service approach, which has helped Netmagic become a leader in India's Public Cloud services market. He is also a Part-time Non-official Director on the Board of Bharat Electronics Limited, appointed by the Government of India.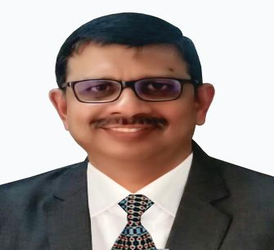 Mr. Ramamoorthy Ramachandran
Independent Non-Executive Director
Mr. Ramamoorthy Ramachandran B.Tech [Chemical Engineering] – AC College of Technology, Chennai – Tamil Nadu. He was a former Director of - Bharat Petroleum Corporation Ltd, Bharat Oman Refineries Ltd, Bharat Gas Resources Ltd, and Ratnagiri Refinery and Petrochemicals Ltd. He was a member of various committees like Audit, Risk Management, CSR, Sustainable Development Project Review, Nomination & Remuneration, and Board for Tenders. Currently, he is a Member of the Scientific Advisory Committee on Hydrocarbons of MOP&NG, Govt of India. He is also appointed an Advisor to the Executive Board of Detect Technologies Private Limited.
Committees Of The Board
Mr. Devendra J. Shrimanker
Non-Executive & Independent Director
Chairman
Mrs. Sonal N. Doshi
Non-Executive & Independent Director
Member
Mrs. Padma V. Devarajan
Non-Executive & Independent Director
Member
Mr. Jaydev V. Sanghavi
Executive Director
Member
Mrs. Sonal N. Doshi
Non-Executive & Independent Director
Chairperson
Mr. Devendra J. Shrimanker
Non-Executive & Independent Director
Member
Mr. Jaydev V. Sanghavi
Executive Director
Member
Mr. Devendra J. Shrimanker
Non-Executive & Independent Director
Chairperson
Mrs. Sonal N. Doshi
Non-Executive & Independent Director
Member
Mrs. Padma V. Devarajan
Non-Executive & Independent Director
Member
Mr. Sharad S. Sanghi
Non-Executive & Independent Director
Member
Mr. Virendra D. Sanghavi
Managing Director
Chairperson
Mrs. Sonal N. Doshi
Non-Executive & Independent Director
Member
Mrs. Padma Devarajan
Non-Executive & Independent Director
Member
Mr. Sharad S. Sanghi
Non-Executive & Independent Director
Member